Hi Aiden, it´s excellent to meet you (trying to hide my excitement),
I had a great night last night, researching your films (uhha). There´s plenty of you in action available online. For how long now have you been making porn?
"I actually did my first one back in the summer of 2017 with UKhotjocks.com That was my first insight but I didn't really capitalize on that initial inertia to build some momentum. Networking and all that was always a weak spot, and honestly, I did not know if I'd be cut out looking around at the best of the best on various brands. My current Twitter account has been active for approximately 3 years but I'd say I started pushing it about 18 months ago"
And what was it originally that temped you in?
"I mean who doesn't want to get into porn? I think it was primarily the guys I´d get to meet doing this. I've been lucky enough to meet some of my favorites so everything else has just been a bonus. I would watch videos from major studios, and once the lockdowns hit I'd browse Twitter, and be like, "Wow, I wish I could meet them. How can I do that?"
There are over 101 films featuring you according to Mansurfer.com. Would that be a realistic count by your standards?"
I think so. As I said I've been at it pretty heavily for 18 months while always looking for new opportunities to work with people so in reality it could be higher"
My god man, (he takes a deep breath) I´ve never said this, but watching you fuck simply blew me away: I've seen some great bottoms, but boy, can you go!?! How did you train yourself to take so much dick? In your mouth, up your arse… there's plenty of compliment about waking your hole.
"Honestly, it was probably a war of attrition. Taking a big cock on the screen looks great, right? I think it is maybe been overly glamorized because bigger doesn't always necessarily equate to being better as the physiologically of each individual is a major factor. In terms of the deepthroating ability, I've always been a bit more submissive so I think I just learned how to dig deep to do it properly, and over time I just learned what worked for me – and really, lidocaine sprays are your friend (but uh, don't take that as medical advice). I think porn has probably glamorized big cocks on screen and beyond, but it should probably be said that everyone should be appreciated cause some average guys have left me breathless too"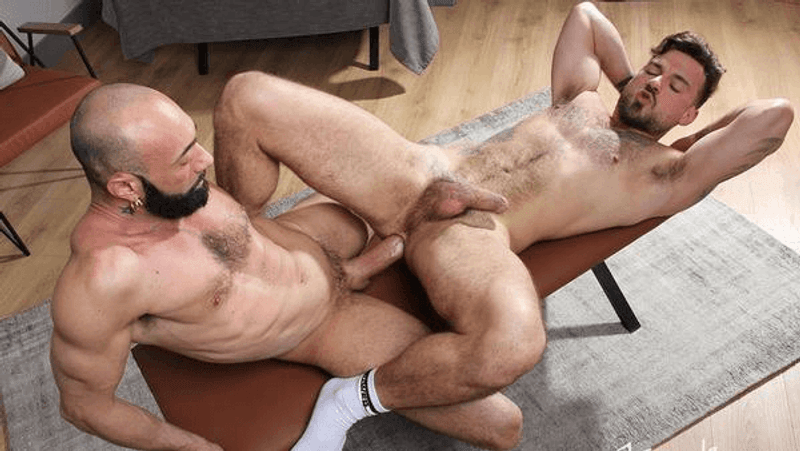 I watched a preview of your current release Windfall, by Kristen Bjorn. You really hit it off with actor GianniMaggio. How did it actually feel riding daddy´s massive fat cock?
"Shooting professional videos can be an arduous task, I'm pretty sure that's no secret, the scene has to be shot from multiple angles because it's a product at the end of the day and it needs to be polished. Saying that I was honestly surprised how well I was able to take that monster where I was happy to carry on and get some behind-the-scenes stuff going because I am not a power bottom – I think I wanted the bragging rights because I'm not a power bottom – but Im a big boy and I'm not a quitter because I always put a lot of hard work into whatever it is that I do especially when other people are involved.
Your role features you getting off wearing minimalist men´s underwear. What type of underwear best shows you off? And are you concerned about your package showing off that arse?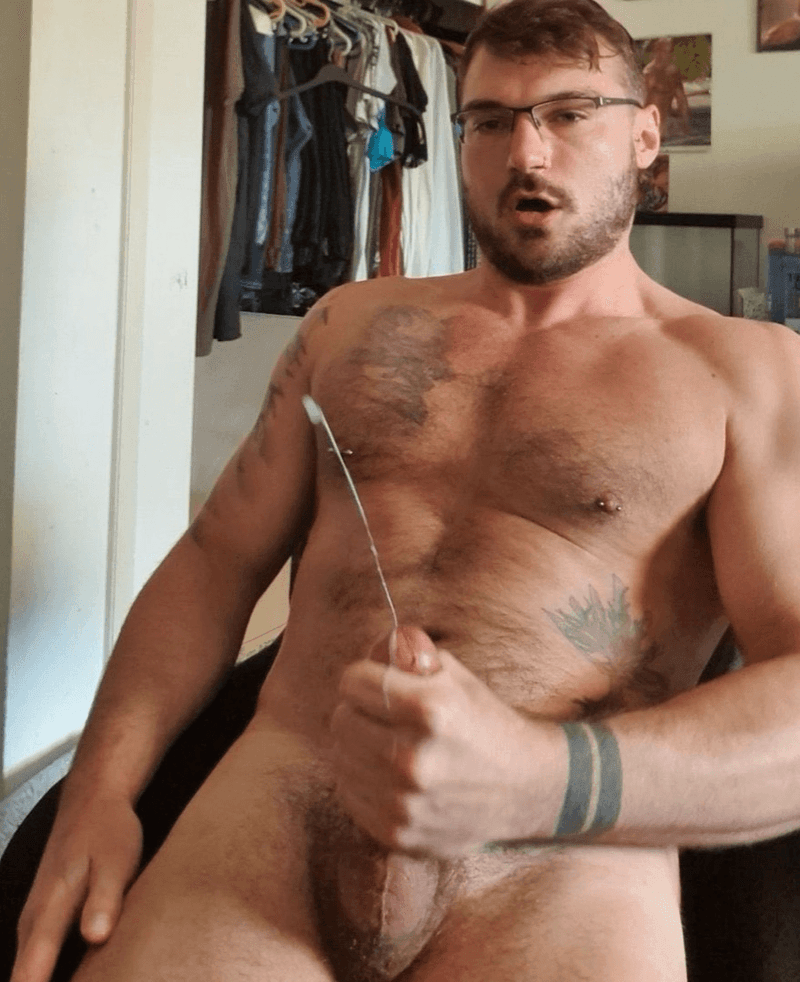 "Honestly, I live my life on the run essentially living out of a rucksack for weeks on end so there's likely an element of minimalism on the daily. I don't get a lot of opportunities to try new brands lately but when I get a bit more settled Im keen to check some new thongs"
Your Twitter bio says that you are up for making content. Is that with the right guy, or if I had the right money? I´d also need to practice my technique as a top!
"I'm pretty business orientated and militant in how I approach my life, I mean hell I'm basically balancing two careers that both require a lot of additional input outside of what is scheduled, so while I do try to give people new to the cycle screen time I ultimately have to balance what is going to be seamless (you know, able to get right into it, awareness of angles, confidence, etc) with what may have commercial yield."
And then once we´re finished do we post the content online? Jesus… you could make me a star?
"Haha, maybe we can talk about it – I'm still not sure how I ended up here myself" (I take that as a blowout!)
In another recent clip on Twitter you´re unwrapping an impressive sex toy; A dildo that you describe as ¨life-like and flex¨ and that you also you claimed was a bit of a challenge? We never did get see what happened with that dick. Tell us about it; Can we see it online?
"Oh, it's still waiting for its time in the spotlight. Honestly Im pretty bad about making ad hoc videos because when I have downtime it is still spent playing catch up – but I have plans to do something with that one – maybe I'll even get a friend to help me"
Just skimming the surface, I also came across the film Epic Orgy Sitges, filmed on location at the local gay sauna. Now I have to say, that looked like fun! How many cocks did you take up your arse?
" That shoot was so fun but also so overwhelming. It was driving my ADHD crazy but ya just have to get stuck in. Let us just say it was a pretty big surprise and I certainly had to dig deep when Andy Onassis jumped on top of me. I even got my fair share of topping in, which usually occurs more off-camera".
And was the scene totally improvised or did it take hours to make? There are sixteen others that you credited in this clip.
"Shooting with Machofactory (Macho Jim etc) has always been a pretty easy thing and everyone just got stuck in. It definitely helped either knowing or having spoken to some of the guys previously. The premise was to just go with it. We were probably in and out within 90 minutes."
It´s great to see you so proud of your work and congratulate your friends. Have you ever been asked to do something in porn that left you ashamed?
"Not at all. I've always been sexually uninhibited and Im a bit of a hedonist always willing to indulge myself, because what's the point of life? I left the constraints of normative society behind a very long time ago."
Mining through the older stuff, there are some longer features to find. From the ones I checked out you perform with older guys mainly, on the whole. Would that be a fair assumption to make?
"I'd definitely say there's a mixture. I'd say when I was 18 I liked guys around 30-40, and now that I'm in that same age bracket I'd say that figure still holds true. Of course, that's just a generalization.
And in real life, now. What is it that turns you on in a guy?
¨Im probably a bit of a stereotype. I grew up in the USA around that all-American military type so I like that hyper-masculine overly confident type who knows when to take charge. Though Im pretty assertive myself, so I've had my fair share of clashes."
You have made some real kink stuff, such as BDSM in Balls to the Wall. That´s about the only time we don´t see your (boyish) smile. Do you have your own fetishes, or aren´t you revealing it all?
"I'm definitely a jack of all trades with a try-anything-once attitude. There's definitely stuff I likely won't do again but I never say never because Im happy to bite the bullet and compromise to whatever a partner wants to do if it turns them on. I think I really get off on that dom/sub power play – which really, I haven't been able to explore as much as I'd like to."
Looking back you have worked with greats, including Raw Fuck Club, Raw Road Nation, Viktor Rom and Southern Strokes. Plus Kristen Bjon who you have been working with this week, How is your future looking, further down the road?
"When I'm at home in the UK it's really a matter of fitting things in as and when I can, because attending lectures and traveling around to make content definitely do not mesh and it is easy to get strung out. Saying that I will be heading to the fetish festival Darklands in Antwerp this weekend and have a few things up in the air – I'll definitely be working with Raw Road Nation again, and I have been offered to work with Kristen Bjorn, as well as some photographers in London. As I said, I don't know how this happened. I always had the worst self-esteem – there was always someone stronger, better, more attractive – but I realized, not that long ago really, that you just have to be content with yielding the results of your best efforts. But I also learned it doesn't come easily so major emphasis on that best effort part as I tried to do break the scene at 20 and quickly gave up.
You are working for Jamie HP next week, at London´s huge naked club, SBN. Do you know who you are working with, and have you met them before?
"I worked with Danny Boss. We hadn't actually met before but had been talking back and forth, but you know how it goes, trying to make schedules mesh can be a major chore at the best of times, and as I don't live in London there's an extra bit of effort to be made"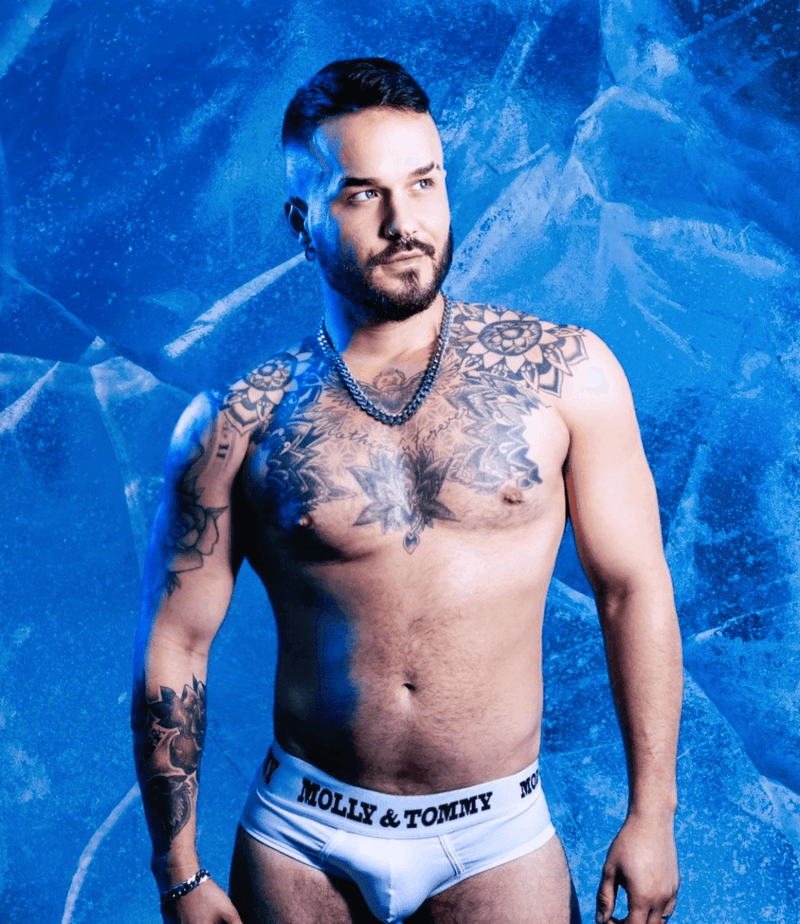 I´ve watched a few films, but that´s as far as it goes. But what should we expect from you in a live show?
"There's no script. I'd say the live shows follow the same impromptu track as my indie collaborations. I think if there's too much of a script to things it just comes off as being inauthentic and rigid."
Well from what I´ve seen from you so far it should be a night not to be missed. Where should fans contact look for you if they want to see more?
"They can find my sites on my linktree at Linktree.com/aidentylerxxx , but my primary sites are my Twitter, Instagram, and Onlyfans"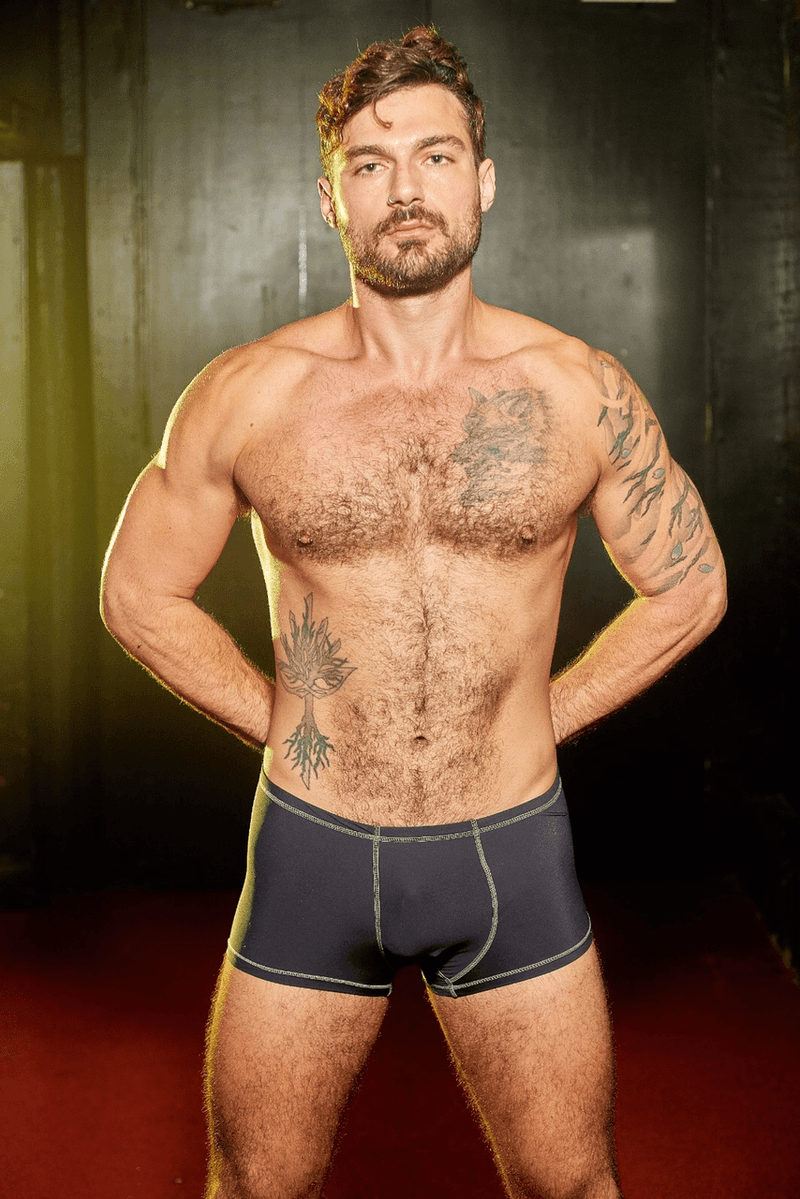 And you are definitely up for making contact with serious guys?
"I'd say I am, but that comes with the caveat of having the available time. Im definitely up for doing so if they come to me".
Thanks Aiden, you´ve been fascinating to watch and to learn more about you. Have a great show on Sunday. What with you and the sexy Spanish boy Danny, this is one you won´t want to miss!!!