Before the Coronavirus, Jamie HP as a business looked very different from today, with a series of clubs running Thursday to Monday nights, sometimes running two promotions at the same time, or running one club whilst hosting the darkroom for another promoter.
Then came Lockdown and Jamie could not work. He knew the business could fail by doing nothing or find a solution to keeping his brands alive, assuming that the government and licensing authorities would let sex on-premises venues return after the pandemic.
In a moment of pure genius, Jamie drew inspiration from the growth of platforms such as Zoom, where you could have many people interacting on screen at any one time. With a few adjustments, such as adding a DJ and playing gay movies through a commercial profile, Jamie marketed replacement events as 'virtual clubbing' using social media and his impressive mailing list. He created a series of sex clubs that you could join using laptop and a camera and without having to leave the house.
Over 800 people joined him online for his first live session. Apart from common sense, the main requirement for entry was that anyone wanting to join a Zoom room must have their camera switched on at all times.
Obviously anyone online could message each other and for those who enjoy a bit of verbal, that could have made their night. But as you might expect with brands such as SCREW, Total Fekkin ́ Nude and Stark Bollock Naked, there was little conversation between the guys online. Instead, big dicked clubbers jacked off online, whilst others played with their dildos live on-screen whilst younger twinks generally improvised online, still proving incredibly popular. Occasionally you would come across an actual couple or group sucking and fucking each other hoping to be rewarded by the attention.
The type of guys who used virtual clubbing was wide and varied. Occasionally though a total stunner would enter one of the free rooms when he should probably have been working for one of the sites where he could earn tokens for cash.
As Lockdown began to ease, tough regulations remained in place and the streets were still deserted. As a smaller business that still had capacity for growth SBN (Stark Bollock Naked) and NBN (Near Bollock Naked) moved to Covent Garden Health Spa on a Sunday. Even so, attendance figures were poor by comparison as some gay guys lived fear of catching Covid in a sex venue, whilst many young Londoners moved out of the capital to save money and live with mum and dad as they could not afford London rents whilst receiving furlow. Overseas visitors who typically made SBN profitable could not travel for a long time, meaning even in a smaller venue, Jamie risked running at a loss.
After Coronovirus, Monkeypox hit the headlines for a little less than a month, but even so frightened more customers away.
Out of the blue, Jamie was approached by Union Club in Vauxhall where SBN used to be based not so long ago. They invited him to bring SBN back on a Sunday with an offer he couldn't refuse.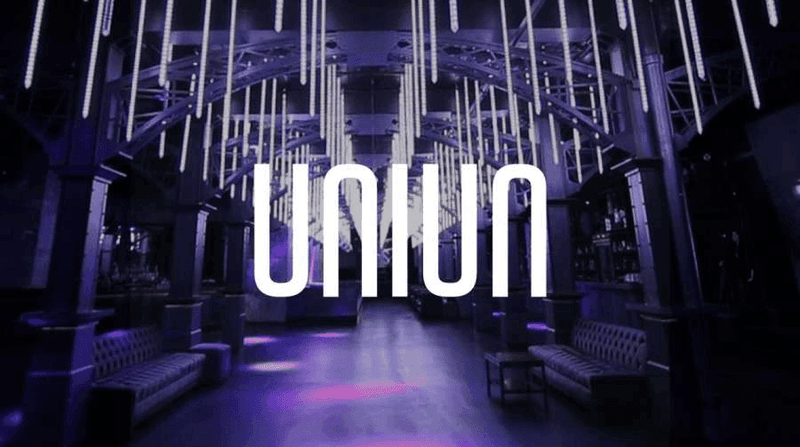 Vauxhall was always SBN's spiritual home, starting out with its roots in the venue formerly known as The Hoist and even holding club nights at Fire. Union is set back from the main road on the Albert Embankment as you cross the footbridge from Vauxhall Station, making the queueing system much more discreet than lining up as a far back as Starbucks at the bus station.
Inside Union the layout even feels like a fetish venue, with plenty of nooks and crannies, slightly worn seating covers and areas of light and shade. Even so Jamie still has to build a bespoke 3000 sq ft play area made from industrial iron and steel every Sunday morning in time for SBN to open in the afternoon. As well as the heavy maze that has to be erected, industrial fetish gear designed by Jamie and fetish experts UKRed needs to be bolted on.
Despite men wandering aimlessly with their cocks rock solid, the darkroom and play spaces are the obvious place to get the most action, with almost everyone inside gagging for a fuck or waiting to get their cock sucked. It is astounding however how many guys return again and again for an extra relief of satisfaction.
After a few changes, including introducing gogos and DJs including resident Aamyko, Lee Harris and on occasion Matt Bogard, visitor numbers climbed by three figures, with over 500 clubbers now pouring through the doors of SBN every Sunday. SBN is now the UK ́s busiest naked club and potentially Sunday ́s busiest gay club in the UK.
Every week at 5pm, two hot names from current porn productions take to the stage for an exclusive live show that has no boundaries. Audience participation is encouraged, but beware as It has been known for some surprised customers be plucked from the audience and become part of the show.
You could not describe a typical customer at SBN. The one thing they all share in common is they all love getting their cocks out and clubbing in the nude (occasionally, with a harness). Guys are welcome to come alone, with their partner or a group of friends. Everyone is welcome and you can save money on the cost of entry by claiming your free membership from www. jamiehp.co.uk.
At 6pm NBN, Near Bollock Naked merges with SBN and the atmosphere gears up again. The brands actually work well together and between them bring even more customers into the venue. There was a time when SBN and NBN would peter out before closing time at 10pm, but now the crowds are reluctant to leave and are begging for more.
User reviews on Squirt.org are consistently complimentary, typically with guy after guy boasting about how many loads he took up his arse last Sunday, for example! Meanwhile the club is a regular topic of conversation on WhatsApp, mainly between first timers wanting to know what goes on there.
Jamie HP came on board as a sponsor for Dirtyboyz.org after our first conversation and hopes that others will do the same as it creates a stronger fetish scene reflected in our editorial when it is all presented together. This could include brands from the UK, the US or in Europe and would likely raise revenues for sex venues across the board and help protect their future.
After the fetish scene contracted during Lockdown and it has taken a long time to get people in to the habit of going out again, Jamie HP has benefited from the green shoots so far and has been encouraged to invest to a new schedule of sex clubs and underground parties, re-promoting some familiar brands and surprising you with a new role play session that fans of Horse Fair willl love. For all the upcoming dates in Jamie ́s diary visit https://jamiehp.co.uk/whats-on/
SBN staging live XXX show on stage every Sunday at 5pm sharp.
Union, Albert Embankment, Vauxhall. Every Sunday from 2pm weekly